Travel to China
Martijn's homepage

---
Pictures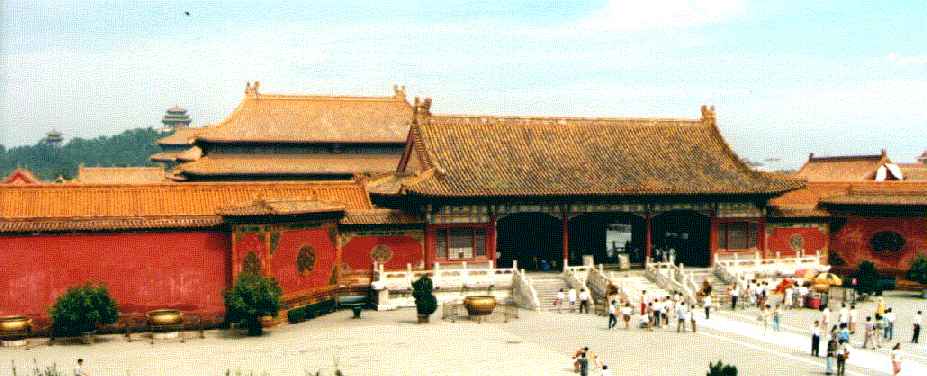 the Forbidden City
Beijing
Inspired by the movie 'the last emperor' I wandered through the forbidden city. It struck me that it was really empty a lot of big empty squares (and that for a expensive foreigners price at the gate). But the details in everything around me are there to forget the big picture and see the beauty.
Tiananmen Square

Beijing

The picture of Mao and his mausoleum are so in contradiction of what happened here in the students protest only a few years before. The big lines before the mausoleum are their every time it is open.We had some time to spare so we joined the line and were dazzled by the commands that were jelled at the people waiting and by the speed in which we were hurried to walk further. We were outside like all the Chinese before we knew it. I guess to the Chinese these feelings are different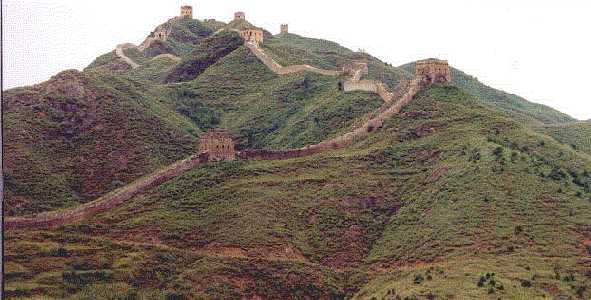 the Great Wall
Simatai
There are a few places where you can actually see and climb the wall. Simatai is further away but less touristic and it's, because of the mountains, a place you can see why the wall is really one of the great wonders of the world.
Yong He Gong

Beijing

Yong He Gong is a Tibetan temple in the middle of Beijing one of the few and the biggest outside Tibet. The lonely planet describes it as: 'this one you have to see before you are templed out' and I have to say it's worth visiting. A peaceful place in the rumble of the big city
Yangze river

We traveled by boat downstream over the Yangze river from Chong Qing to Yichang and saw from the boat the gorges at the smallest point in the river. To bad that all this will disappear when they finish the 'big dam' they are building further downstream
---
(c) Martijn Moser, Amsterdam 1997-2001
updated: februari 18, 2001.